The Problem
The client came with the requirement of making customized website and mobile app for online grocery store. It included traditional features of an online store like search products, shopping cart, checkout process etc. Apart from these features, the client wanted to include some unique features and functionality in website and app. The client wanted features like customized ready package recipe, customized list for favorite weekly/monthly grocery order with scheduler, social media links, loyalty points calculation, etc. In addition he wanted back-end functionality for zoning of the city in which the client offers services, invoice editing, and price setting for limited quantity products.
Solution
Magento framework addresses all the requirements of the client, and both the website and a mobile app have all the features to offer secure and pleasant shopping experience.
Result Obtained
Myonsto.com website gets the business from its launching day, and the sales have been significantly increased. The client is extremely happy on success of the website.
ROI and Benefits
Gujarat, India's business hub has significantly shown skyrocketing growth in online purchase. Grabbing this golden opportunity, the client launched one of its own kinds of app and website that was much needed by the locals. The customers are happy by the shopping experience they get through Myonsto.com. They get safe and secure shopping experience at their fingertips, and can do shopping in more organized manner with the help of grocery list.
Gallery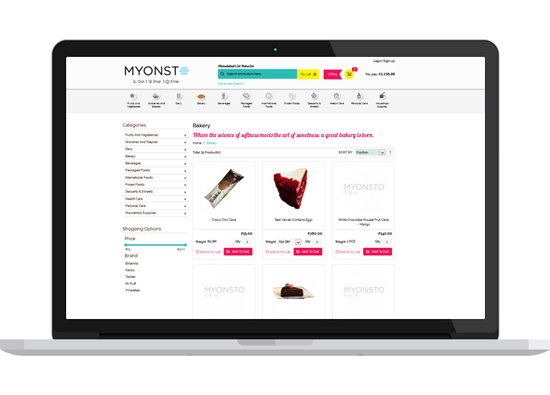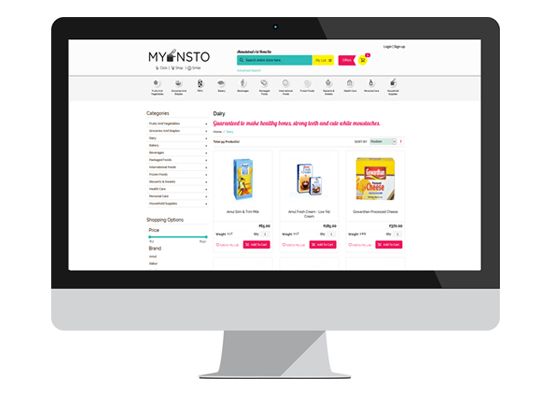 Other Case Studies
Ometi™ – A complete IT solutions provider

Ometi is based in Kuwait. The company boats years of extensive experience in providing web, mobile,... Continue reading

Blend

Company prefers to represent and selling items regarding cosmetics or daily routine useful items... Continue reading

Jackson & Coker

The client is one of the most recognized physician staffing firms in the US. They offer the widest... Continue reading