The Problem
Kotak Mahindra Bank Limited reached IndiaNIC with the idea of creating a mobile application for all the collection agents of the bank. It wanted to minimize the paperwork and automate conventional methods of interaction between agents and donors. The efforts were also intended towards strengthening relations between the bank and agents. Prior the inception of this concept, the bank had several modes of offline donations like Cheque/DD/Cash. The challenging part of the development process was to create a reliable, secure and flexible application that stores data of the bank's elite Institutional/Charitable account holders; thus, enabling agents to rid of paperwork and manage data of donors contacted by them.
Implementation
We divided the development process into multiple phases. We analyzed the project requirements and possibilities by bringing together technology consultants and development experts. We then carried out a detailed feasibility test, where we undertook detailed app development requirements. Based on the analysis and study phase, we deployed strategies that minimized the development cost and time. IndiaNIC developed the Android version of the TASC application. The app was aimed at centralizing the process of collecting and tracking donations from donors. We also provided back-end panel for institutions to manage their collection agents and send requests to Bank's Super-Admin for generating 80G certificate.
Result Obtained
TASC application was successfully developed for the bank's elite Institutional/Charitable account holders. The application was bolstered with requisite security features eliminating security concerns threatening mobile based operations.
ROI and Benefits
The inception of TASC app has given KMBL a competitive edge in this business-space. Improved interaction through an intuitive mobile application has minimized hassles of paperwork creating a secure platform for agents and donors. It has also enabled banks to get real-time donation updates from agents. The application is trusted, reliable and secure for financial exploits.
Gallery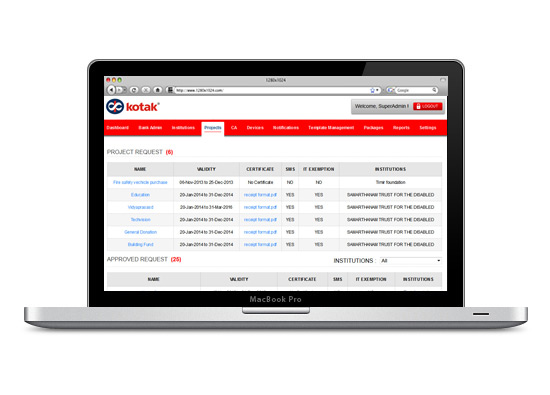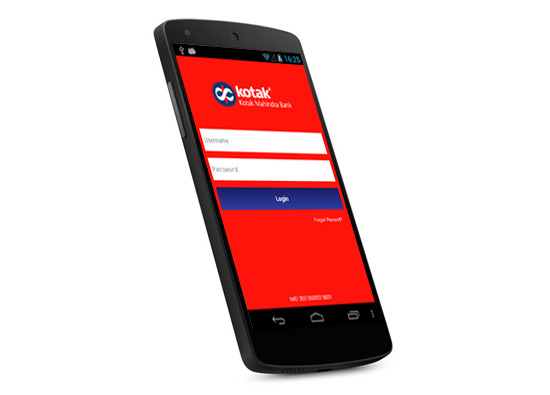 Other Case Studies
Browssy

The client is a student, and he would like to make an app as a project and submit apps during his... Continue reading

ProMIS BMP

ProMIS Process Control and Management IT Systems Ltd. was founded as a result of a merger between... Continue reading

Lifetech iPad Application

Life Technologies Corporation is a global biotechnology company that is committed to providing the... Continue reading